Daniele Durante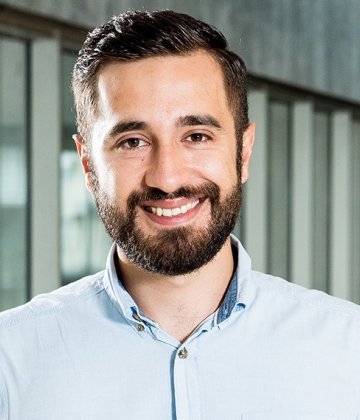 I am an Assistant Professor of Statistics in the Department of Decision Sciences at Bocconi University. Prior to joining Bocconi in 2017, I was a Post-Doctoral Fellow at the University of Padova, where I obtained a Ph.D. [2016] and an M.Sc. [2012] in Statistics under the supervision of Professor Bruno Scarpa and the co-supervision of Professor David B. Dunson. During my Ph.D. experience, I have been a Visiting Research Scholar [2014-2015] at Duke University [USA]. I am an Associate Editor of Biometrika and of the Journal of Computational and Graphical Statistics.
daniele.durante@unibocconi.it
Research interests
My research is characterized by an interdisciplinary approach at the intersection of Bayesian methodology, modern applications and statistical learning to develop rigorous probabilistic representations which combine flexibility, computational tractability and interpretability in modeling complex, high-dimensional and network-related phenomena. For my research I have been awarded the Laplace Prize, the Byar Award, the Mitchell Prize, the Ph.D. Thesis Award in Statistics, the Leonardo da Vinci Medal and the Early-Career Scholar Award for Contributions to the Statistical Sciences, among others.